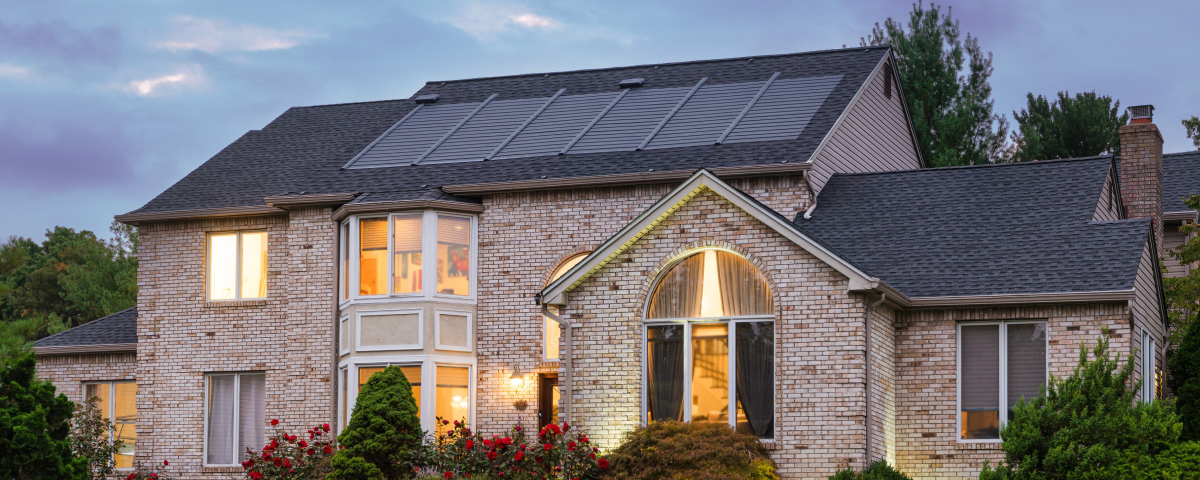 We Now Offer Solar Roofing!
Holencik Exteriors is proud to announce solar roofing by Timberline Solar™ from GAF Energy, the world's first nailable solar shingle. A Timberline Solar™ roof is designed and assembled in the United States, strong, appealing, and it generates clean energy. While traditional solar solutions get added on top of your roof shingles, Timberline Solar™ incorporates efficient solar technology inside durable shingles for superior water-shedding qualities and an elegant solar roofing system
Working with Holencik Exterior, a GAF certified contractor, means your new solar roof is installed by an experienced roofer that can offer a comprehensive warranty covering both the roof and solar components.
One installation. One project. Backed by an industry-leading warranty

Benefits of a Solar Roof
· Long-lasting (30-40 years)
· Reduce energy use/carbon footprint
· Reduction in monthly bills.
· Resemble traditional roof materials and blend unlike solar panels.
· Cost effective per watt of solar energy than solar panels.
· Easier to maintain than solar panels.
· Potential Government rebates may be available in your area.
Make these benefits a reality by contacting Holencik Exteriors today. Our team is ready to share more information about Timberline Solar™ and guide you on the path to a warm and comfortable energy efficient home.