ROOFING
Holencik has been committed to providing and installing superior roofs to residents and businesses in the Lehigh Valley since 1980. At Holencik we firmly believe that a knowledgable customer is our best customer. The information provided in our services pages gives useful insight on our products and services so that you can make an intelligent, informed decision about protecting your home.
Whether it is a new roof, repairs, replacements or maintenance Holencik is knowledgeable and professional. We provide a GAF Weather Stopper System Plus Warranty to our customers with every roof installation. Holencik is a GAF Master Elite contractor. Our roof mechanics and the members of our repair crew are trained and certified by GAF so that we can insure the quality of each and every visit.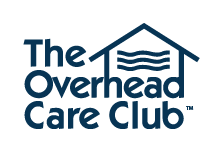 Let us handle your regular maintenance & repairs, protect your home with the Overhead Care Club™! Enjoy 10% discounts on repairs, guaranteed appointments within 24 hours and our Roof Care Advantage. Click HERE for more information!

Holencik Exteriors is one of the 3% of roofers that are GAF Master Elite certified. We are committed to quality and customer service.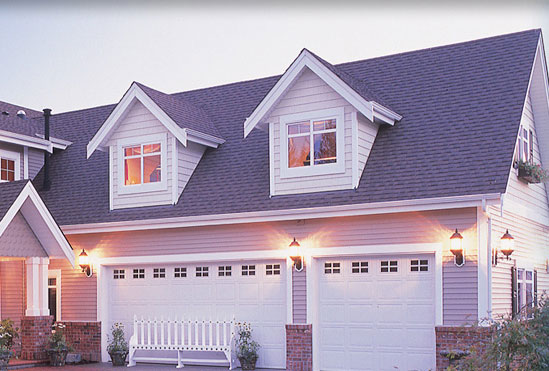 Choosing a Contractor
Your biggest investment is your home. Whether or not you choose us as your roofing contractor, we want to help you make an informed decision and get the best value for the money you will spend to protect and beautify your home or business. We are confident that an educated customer is our best customer…
RESIDENTIAL ROOFING
Holencik Exteriors provides new roof installation as well as roof repair and maintenance on existing roofs. As a homeowner, your biggest choice is shingles or slate? We've got you covered!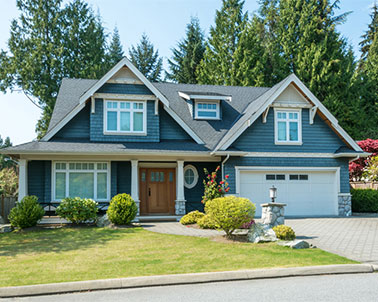 Timberline High Definition Shingles — Our most popular shingle option offers a 50 year warranty, great style, and a variety of options.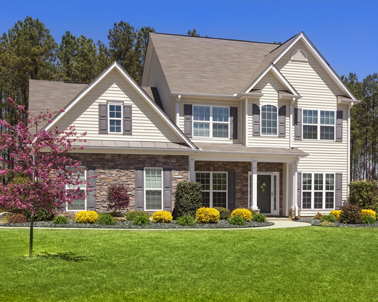 Royal Sovereign Shingles — An economy option that offers a 25 year warranty is perfect for garages, sheds, and small roofing projects.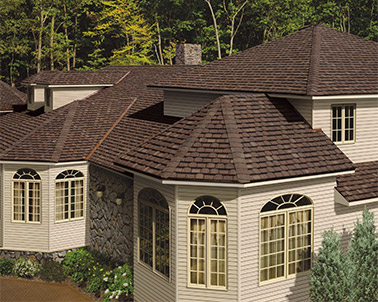 With a 50 year warranty, these high end shingles add style to your new roof.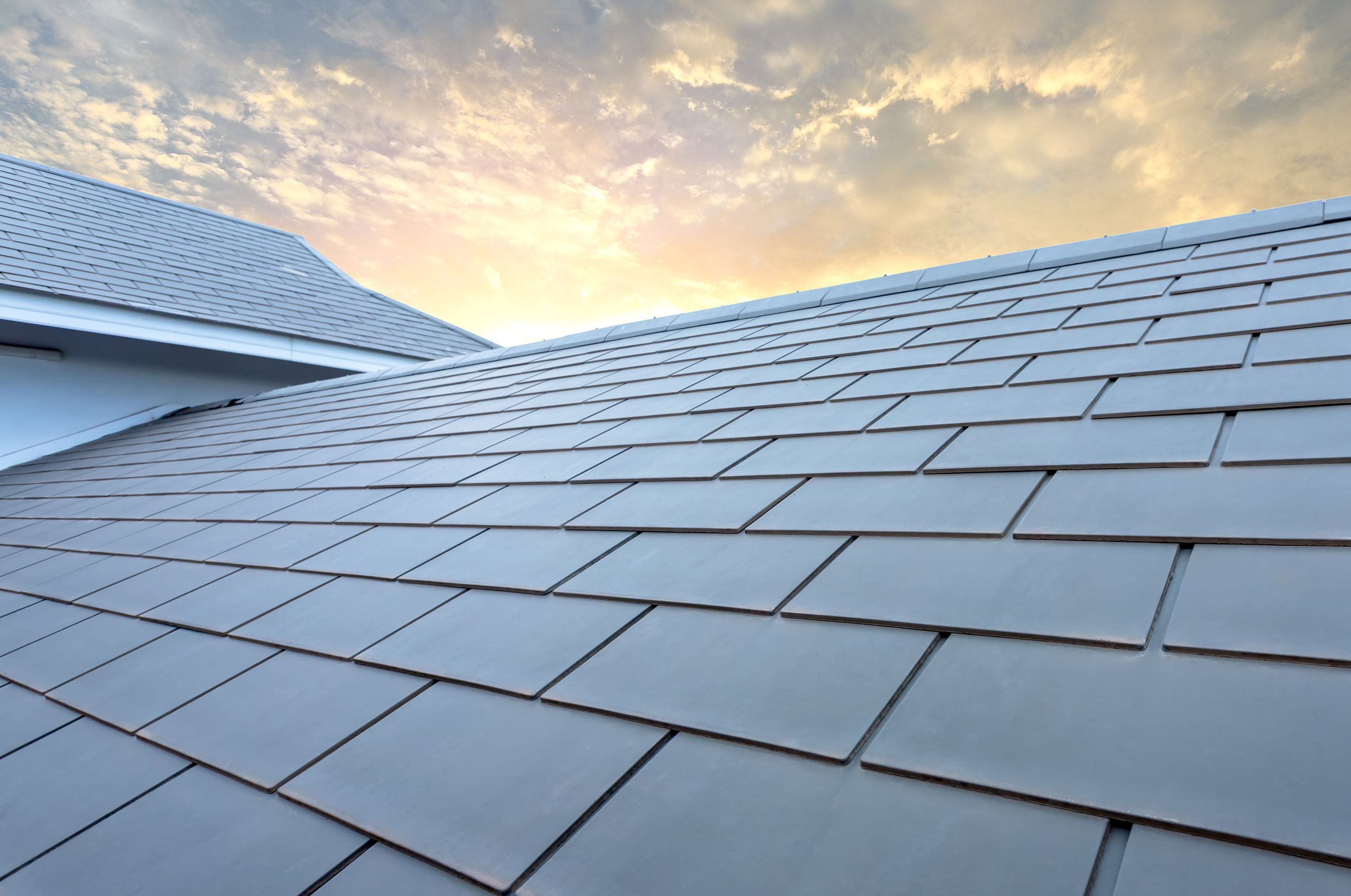 Holencik Exteriors performs quality slate repairs using the bib method when restoring sliding slates or replacing cracked and missing slates on your home.
If you would like to see your slate roof restored to its natural beauty, Holencik Exteriors can perform slate repairs and restoration all at once or gradually. When you call to schedule your inspection, ask about our maintenance contracts and budgeted restoration services.
Annual/Semi-Annual Maintenance Plan
Give yourself peace of mind by signing up for our yearly Slate Roof Maintenance Plan. Holencik employees will stop by once a year to inspect your slate roof for any issues. If we find any issues, you will be notified and can plan for repairs. We also offer budgeted gradual slate roof restoration. Gutter cleaning can also be included with annual or semi-annual inspections
Prevents rusting through of metal valleys and ridge roll
Increases your home's curb appeal
We use traditional Tinner's red or green
Copper flashings are not painted
Sliding snow can cause damage to landscaping, gutters and lower roofs. Snow catchers protect against these issues as well as offer protection when walking under snow-covered roofs.
Cast Aluminum
Brass
Original if available
COMMERCIAL ROOFING
Holencik specializes in repair and replacement of flat, low-sloped roofing systems. Don't wait until you are forced to take action. We'll provide you with a free roof evaluation so you can make a thoughtful, educated decision on your flat roof system. As part of our evaluation report, you will get an estimated life expectancy of your roof. Planning for replacement of your roof is better than waiting for your roof to fail and eliminates the crisis expenses.
Roof Maintenance, Repair, Restoration
Roof Offering

We Recommend Duro-Last
Because of its excellent warranties, superior maintenance-free construction, and energy-saving qualities, the Duro-Last vinyl roof membrane is the preferred roofing material for low-slope (flat) roofs in both commercial and residential settings.
1. Duro-Last can be installed over the current roof
Saves on tear-off labor costs
Saves on disposal of old roofing material costs
Keeps old roofing materials out of the landfill
Your building is not exposed to the weather while the new roof is being installed
2. Duro-Last has the industry's best warranties
There is no charge for the 15-year, comprehensive warranty
There is no exclusion for ponding water
It is transferrable
3. Duro-Last is the world's coolest roof
Reflects up to 86% of the sun's rays
Approved by Energy Star
Saves up to 35% on energy costs
4. Duro-Last is installed by authorized professionals
Can only be installed by contractors who have received extensive training
Adam Holencik, roofing supervisor has been factory trained at their plant in Michigan
Each commercial roof is inspected by a Duro-Last factory representative after installation
WARRANTIES
Material Defect Coverage

100% Coverage Period
3, 5, or 10 years
20 years (Most Shingles)
50 years (Lifetime Shingles)
20 years (Most Shingles)
50 years (Lifetime Shingles)
20 years (Most Shingles)
50 years (Lifetime Shingles)
Covers Roofing System?
No, Just Shingles
Yes, Entire System
 Yes, Entire System
Yes, Entire System
Cost of Installation Labor included?
3, 5, or 10 years
25 years to Lifetime
25 years to Lifetime
???

Workmanship Coverage

100% Coverage Period
None
None
20 years (Provided by GAF)
10 years (Provided by GAF)
Misapplication of flashing covered?
No
No
20 years (Provided by GAF)
10 years (Provided by GAF)
Installer must be certified?
No, Anyone can install
Yes, Only GAF Certified or Master Elite Contractor can install
Yes, Only GAF Certified or Master Elite Contractor can install
Yes, Only GAF Certified or Master Elite Contractor can install
Tear-off costs included? (when required)
No
Yes, for material defects only
Yes
Yes
Disposal costs included? (when required)
No
No
Yes
Yes

Problem Prevention

100% Coverage Period
No
No
Yes
Yes

Peace of Mind

Maximum wind coverage up to 130mph Category 3 hurricane wind speed available?
No
Yes
Yes
Yes
Warranty transferrable?
Yes
Yes
Yes
Yes
Free Transfer?
Yes
Yes
Yes
Yes
Good Housekeeping Protection?
Yes
Yes
Yes
Yes