Holencik has been committed to providing and installing superior roofs to residents and businesses in the Lehigh Valley since 1980. At Holencik we firmly believe that a knowledgable customer is our best customer. The information provided in our services pages gives useful insight on our products and services so that you can make an intelligent, informed decision about protecting your home.
Whether it is a new roof, repairs, replacements or maintenance Holencik is knowledgeable and professional. We provide a GAF Weather Stopper System Plus Warranty to our customers with every roof installation. Holencik is a GAF Master Elite contractor. Our roof mechanics and the members of our repair crew are trained and certified by GAF so that we can insure the quality of each and every visit.
RESIDENTIAL ROOFING
Holencik Exteriors provides new roof installation as well as roof repair and maintenance on existing roofs. As a homeowner, your biggest choice is shingles or slate? We've got you covered!
Timberline High Definition Shingles — Our most popular shingle option offers a 50 year warranty, great style, and a variety of options.
With a 50 year warranty, these high end shingles add style to your new roof.
We perform quality slate repairs using the bib method when restoring sliding slates or replacing cracked and missing slates on your home.
Holencik specializes in repair and replacement of flat, low-sloped roofing systems.
Give yourself peace of mind by signing up for our Roof Maintenance Plan. Holencik employees will stop by once a year to inspect your roof for any issues. If we find any issues, you will be notified and can plan for repairs. We also offer budgeted gradual slate roof restoration. Click here to learn more.
We Now Offer Solar Roofing!
Holencik Exteriors is proud to announce solar roofing by Timberline Solar™ from GAF Energy, the world's first nailable solar shingle. A Timberline Solar™ roof is designed and assembled in the United States, strong, appealing, and it generates clean energy. While traditional solar solutions get added on top of your roof shingles, Timberline Solar™ incorporates efficient solar technology inside durable shingles for superior water-shedding qualities and an elegant solar roofing system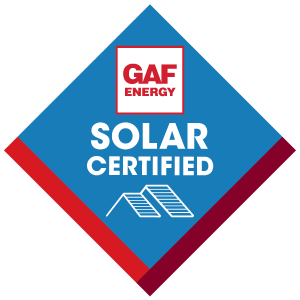 Working with Holencik Exterior, a GAF certified contractor, means your new solar roof is installed by an experienced roofer that can offer a comprehensive warranty covering both the roof and solar components.
One installation. One project. Backed by an industry-leading warranty
Benefits Of Solar Roofing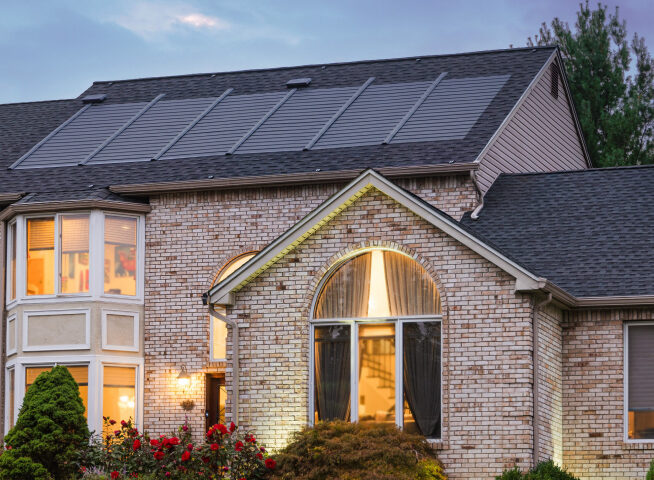 Long-lasting (30-40 years)
Reduce energy use/carbon footprint
Reduction in monthly bills.
Resemble traditional roof materials and blend unlike solar panels.
Cost effective per watt of solar energy than solar panels.
Easier to maintain than solar panels.
Potential Government rebates may be available in your area.
Make these benefits a reality by contacting Holencik Exteriors today. Our team is ready to share more information about Timberline Solar™ and guide you on the path to a warm and comfortable energy efficient home.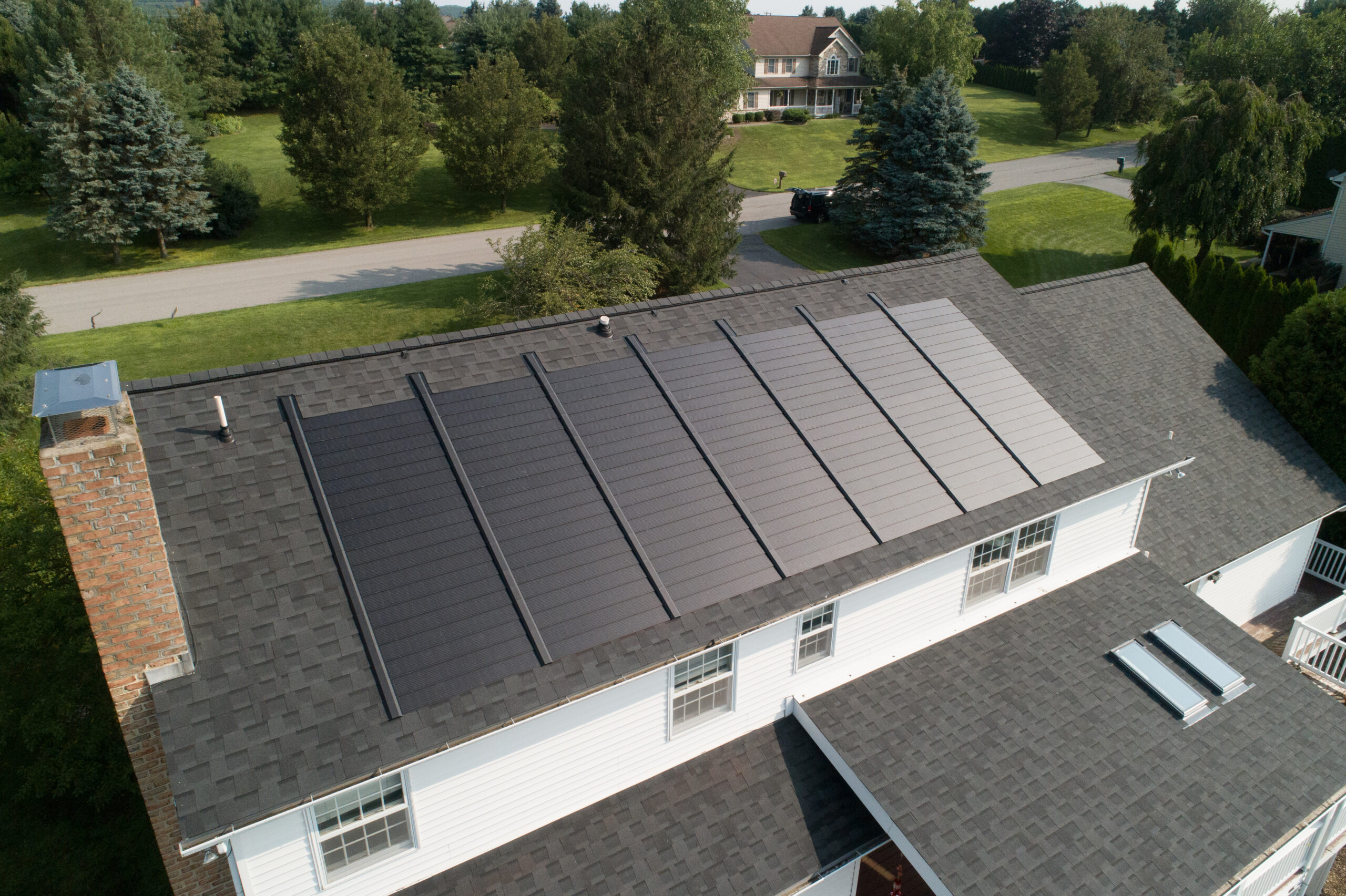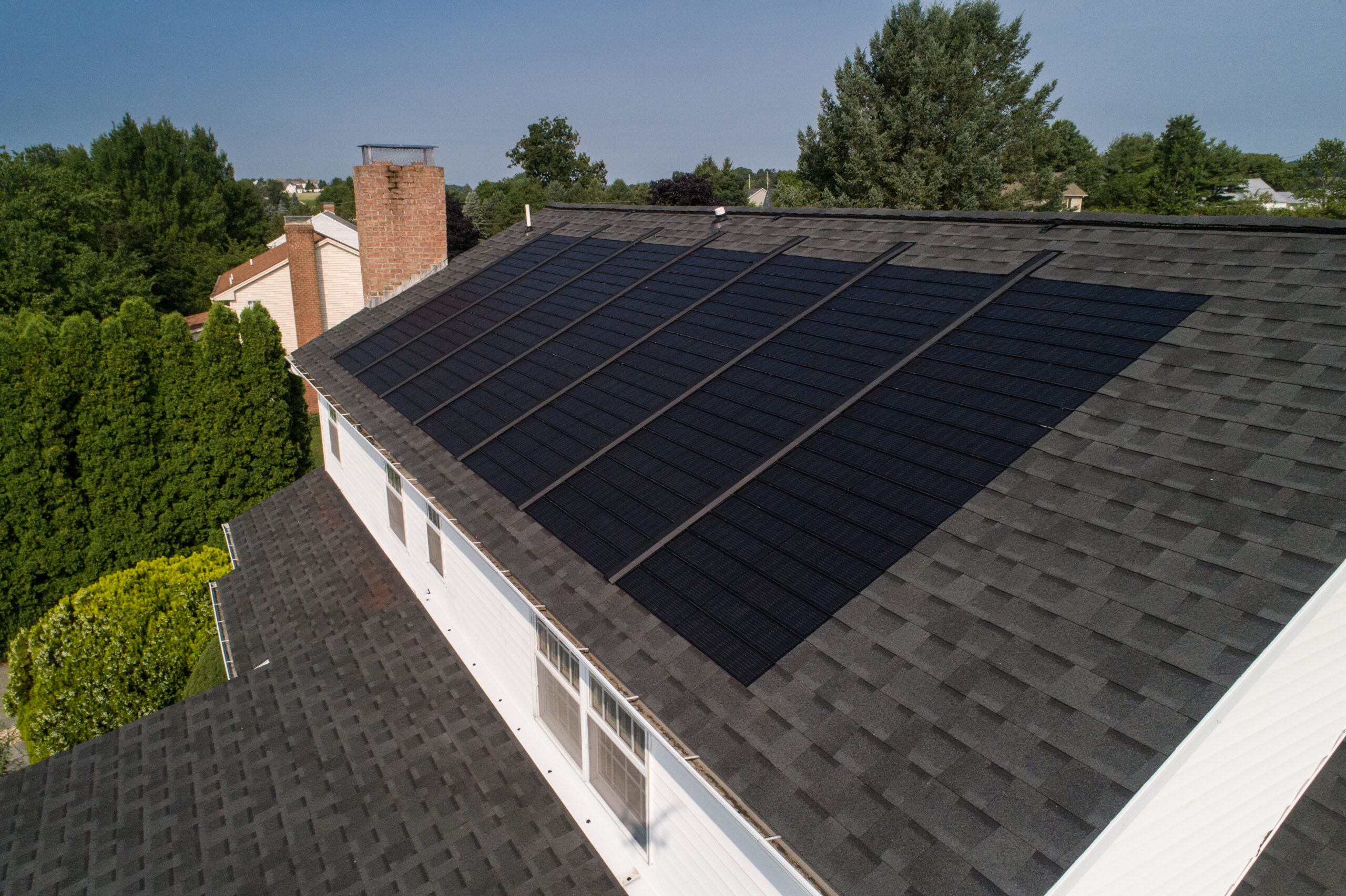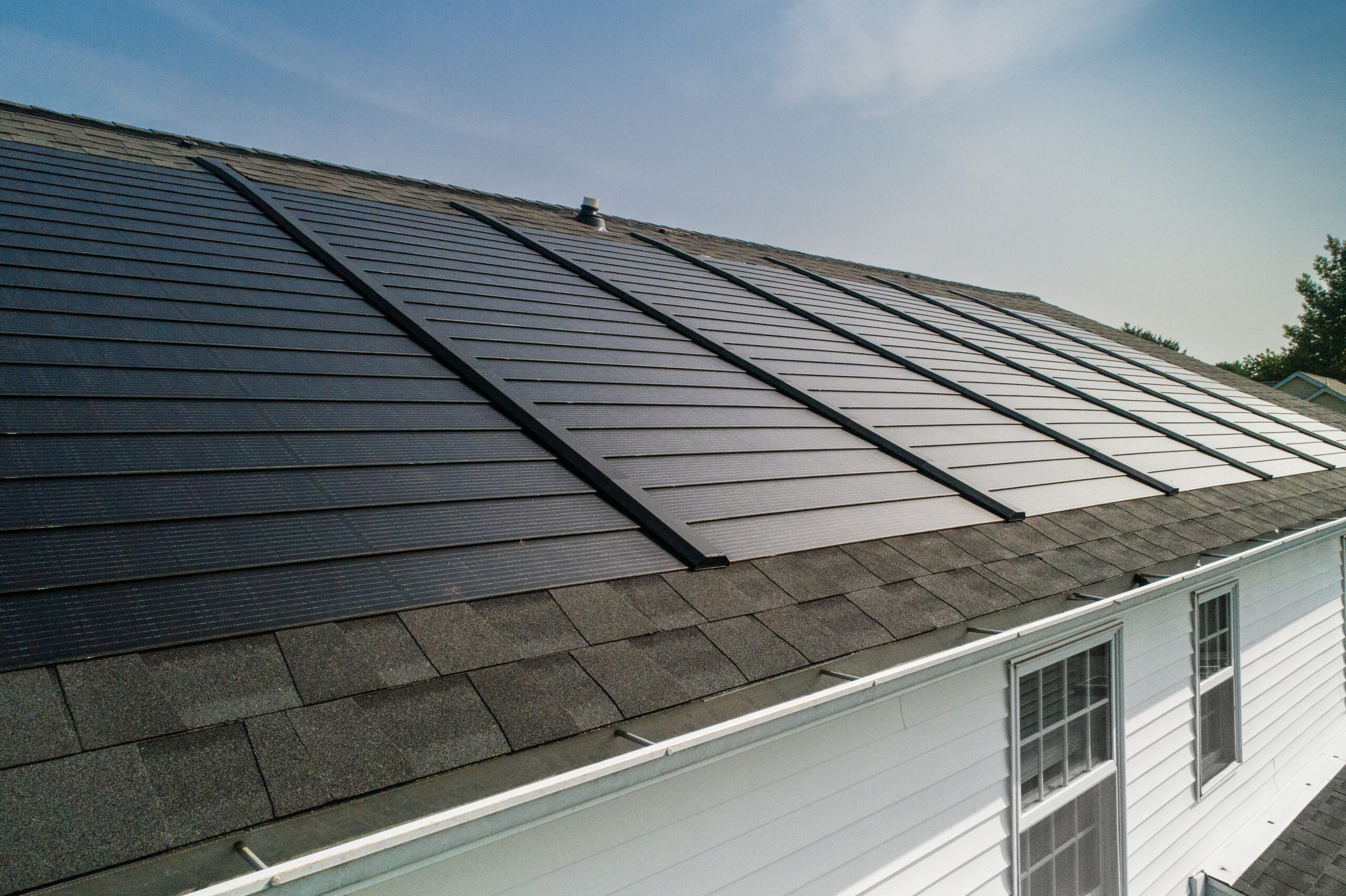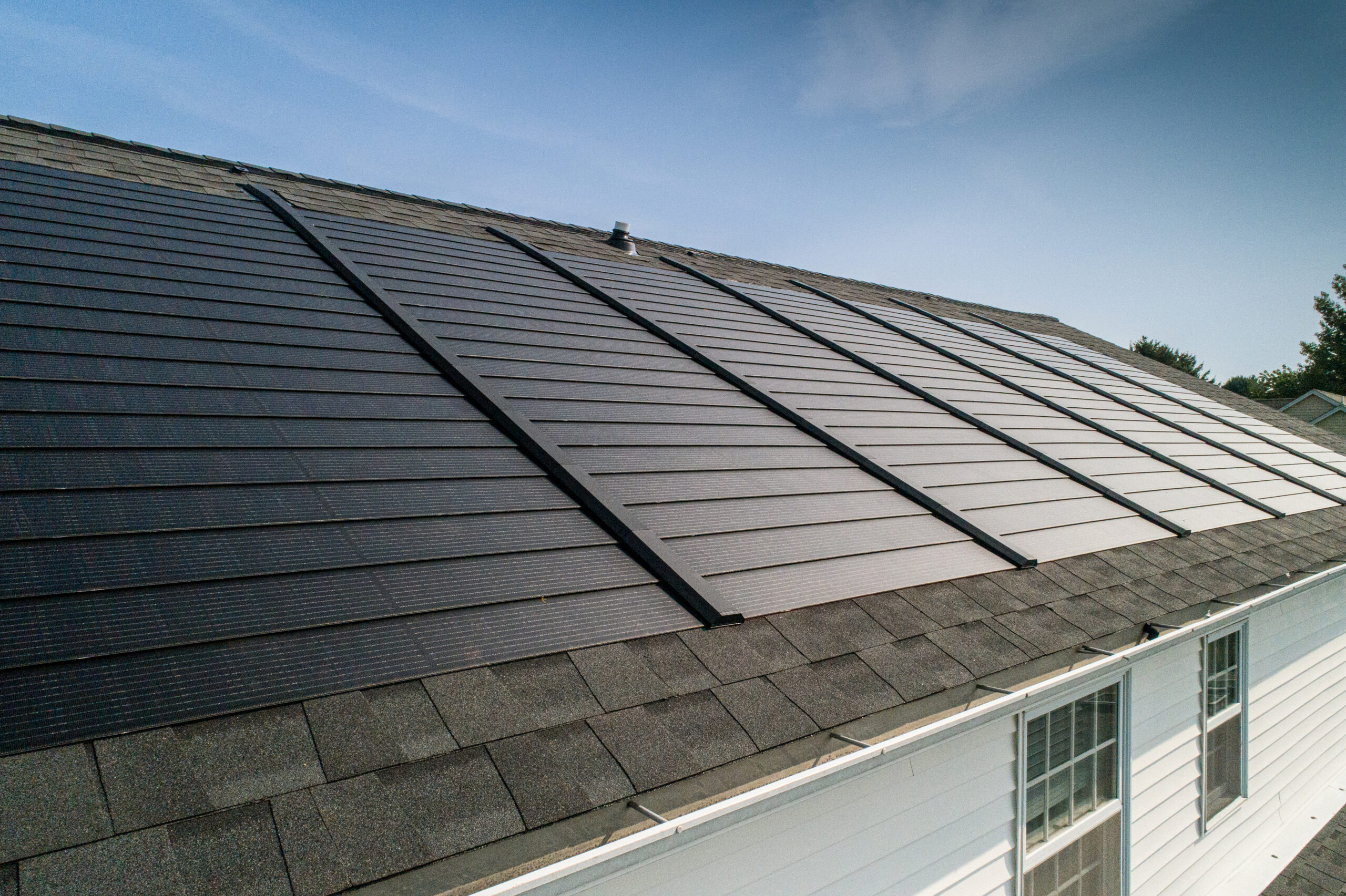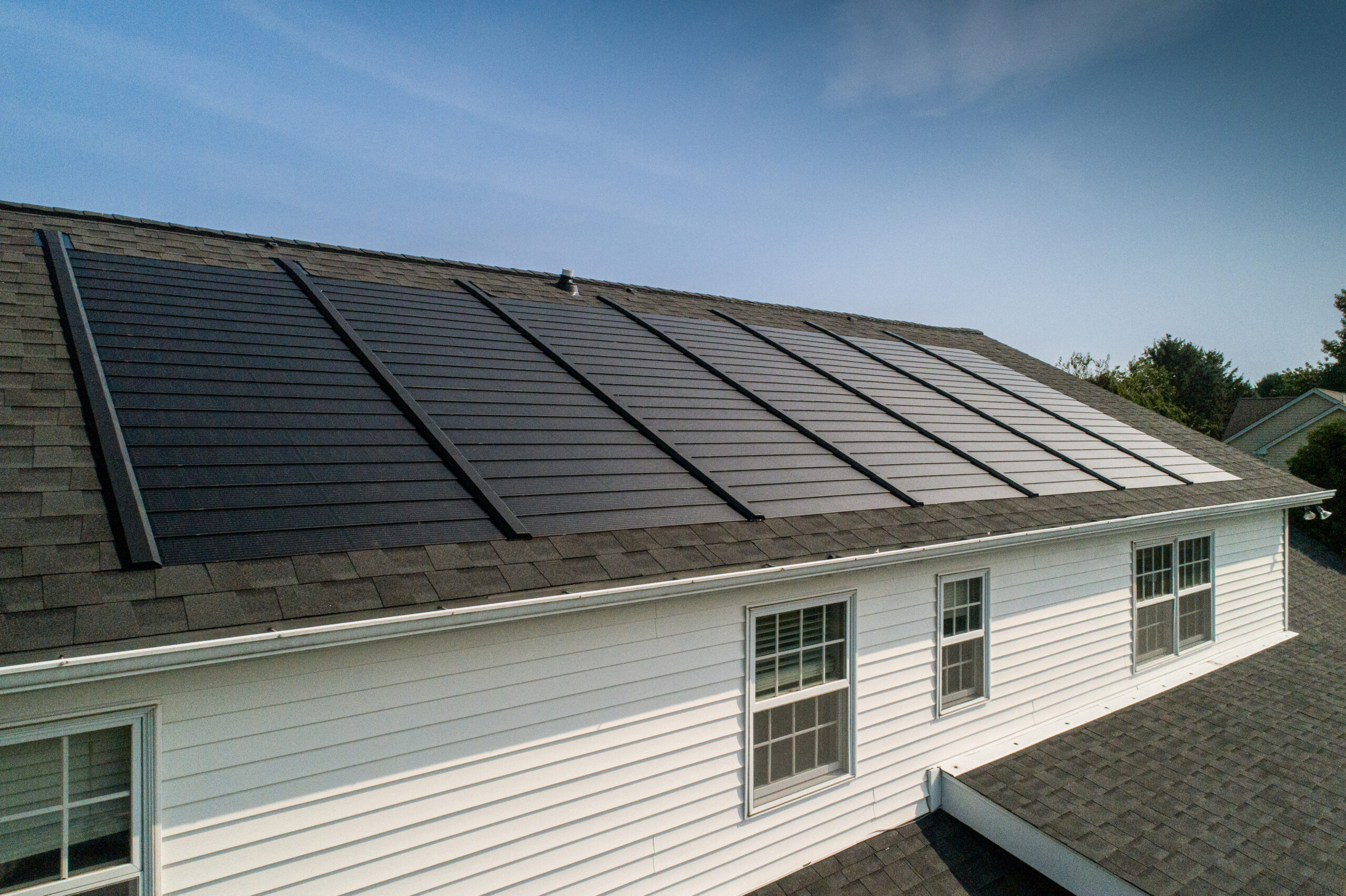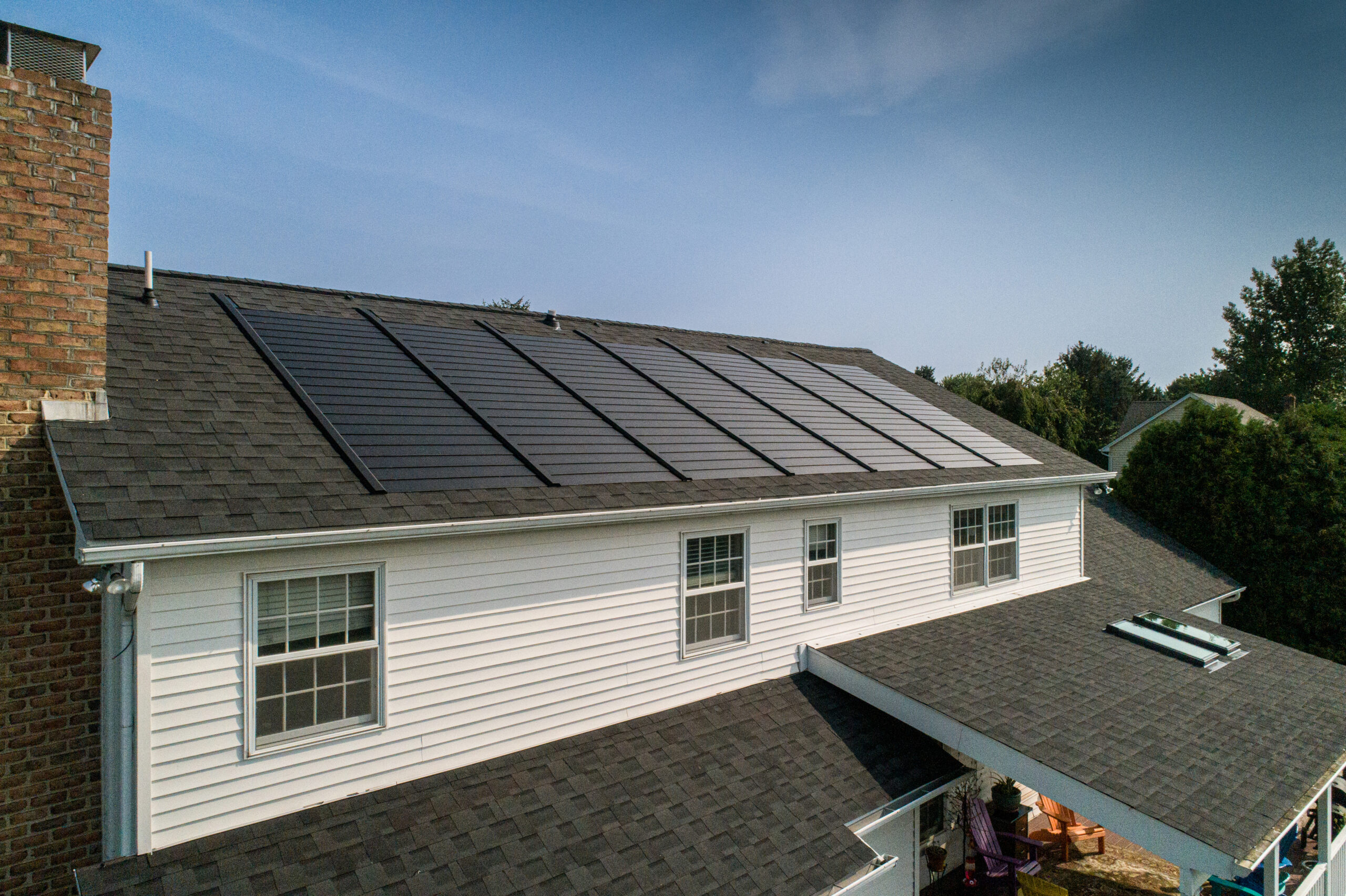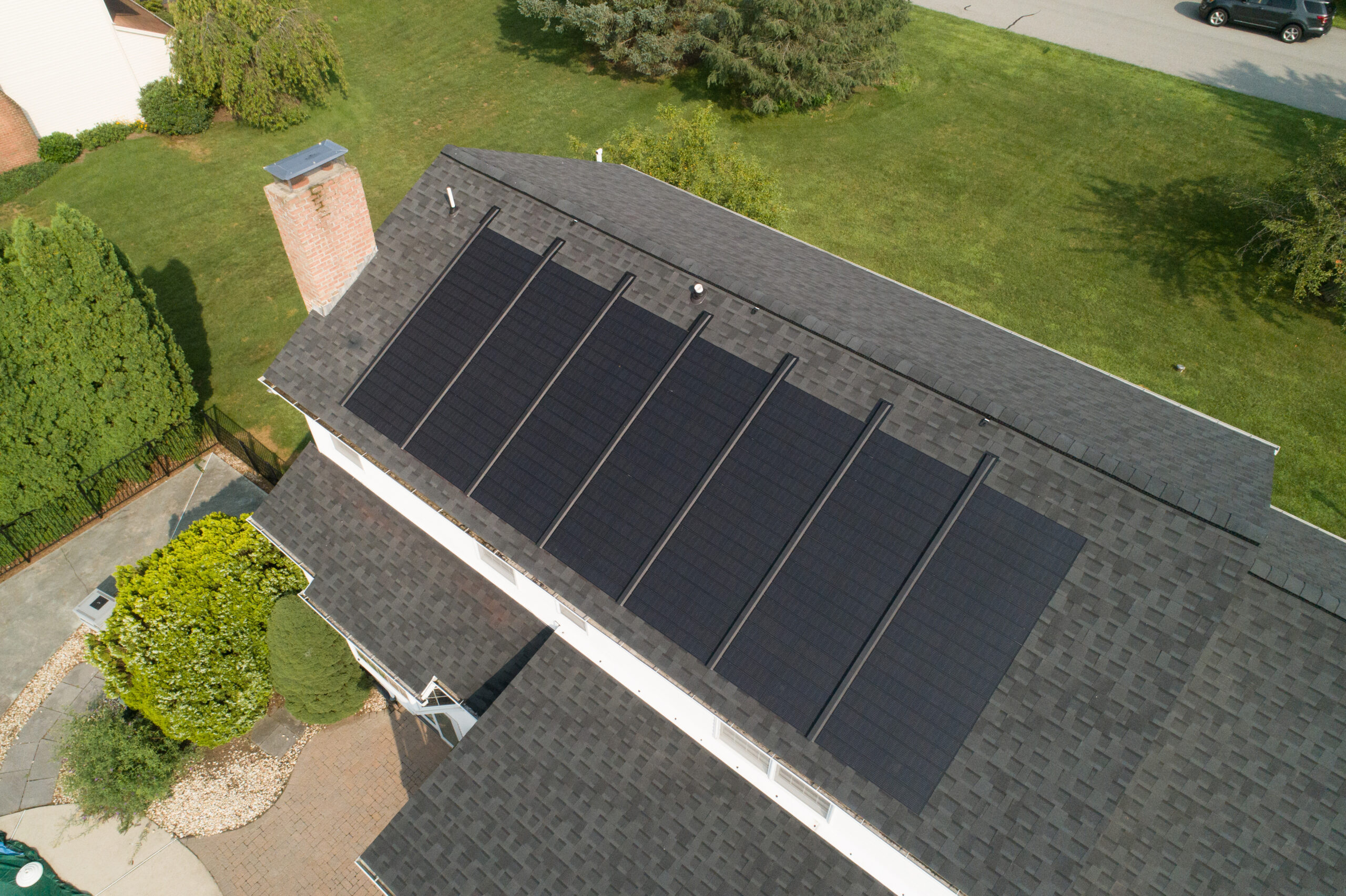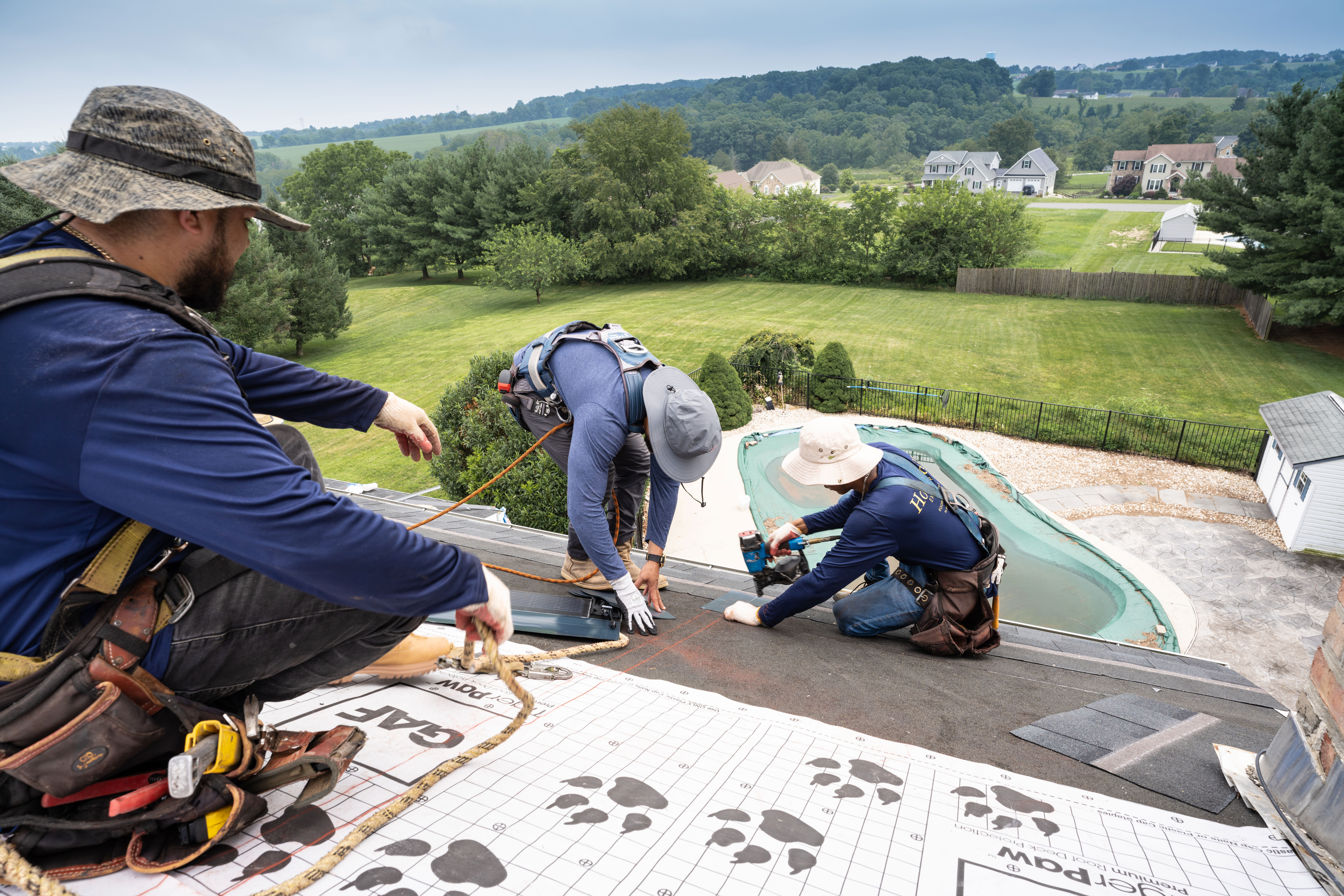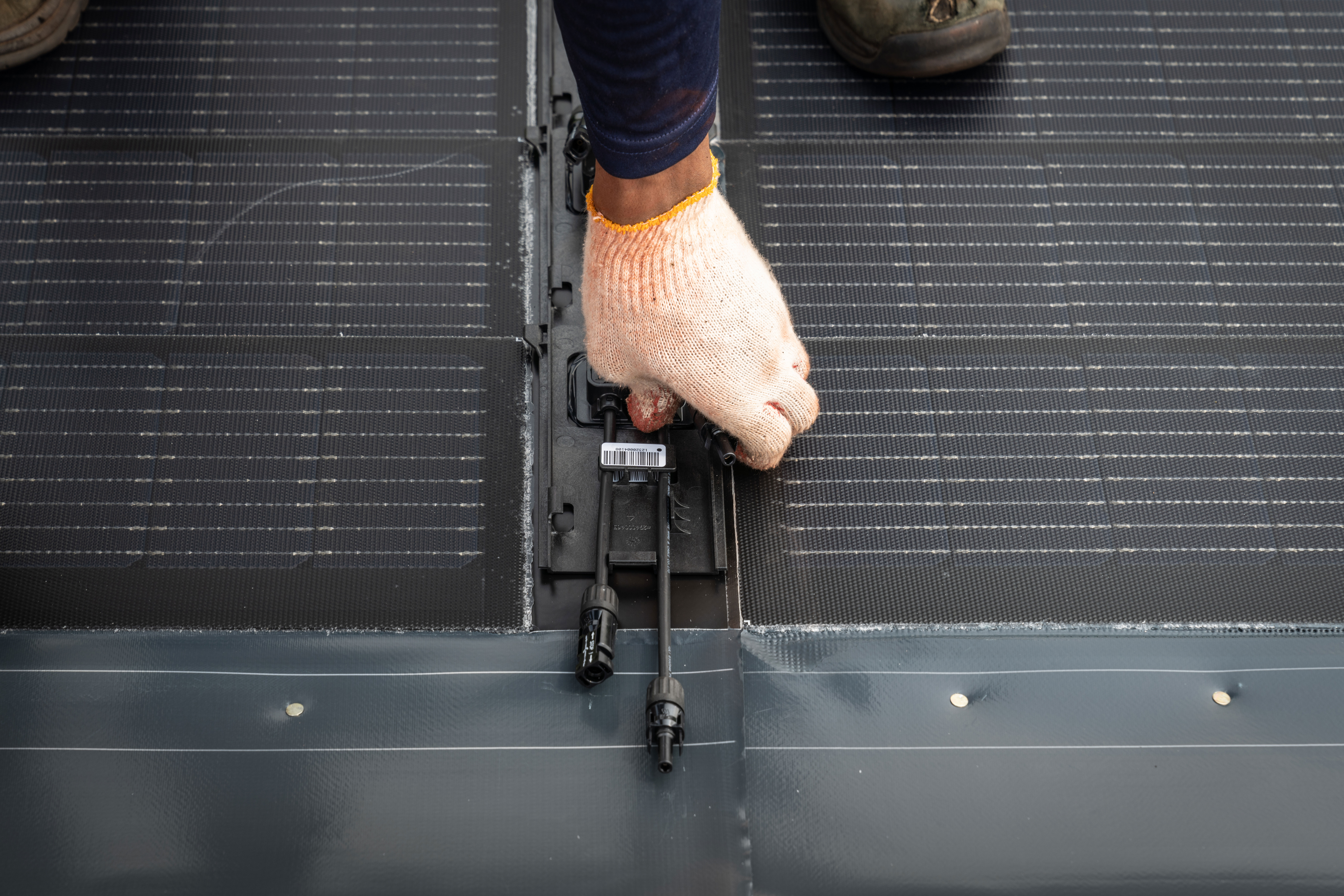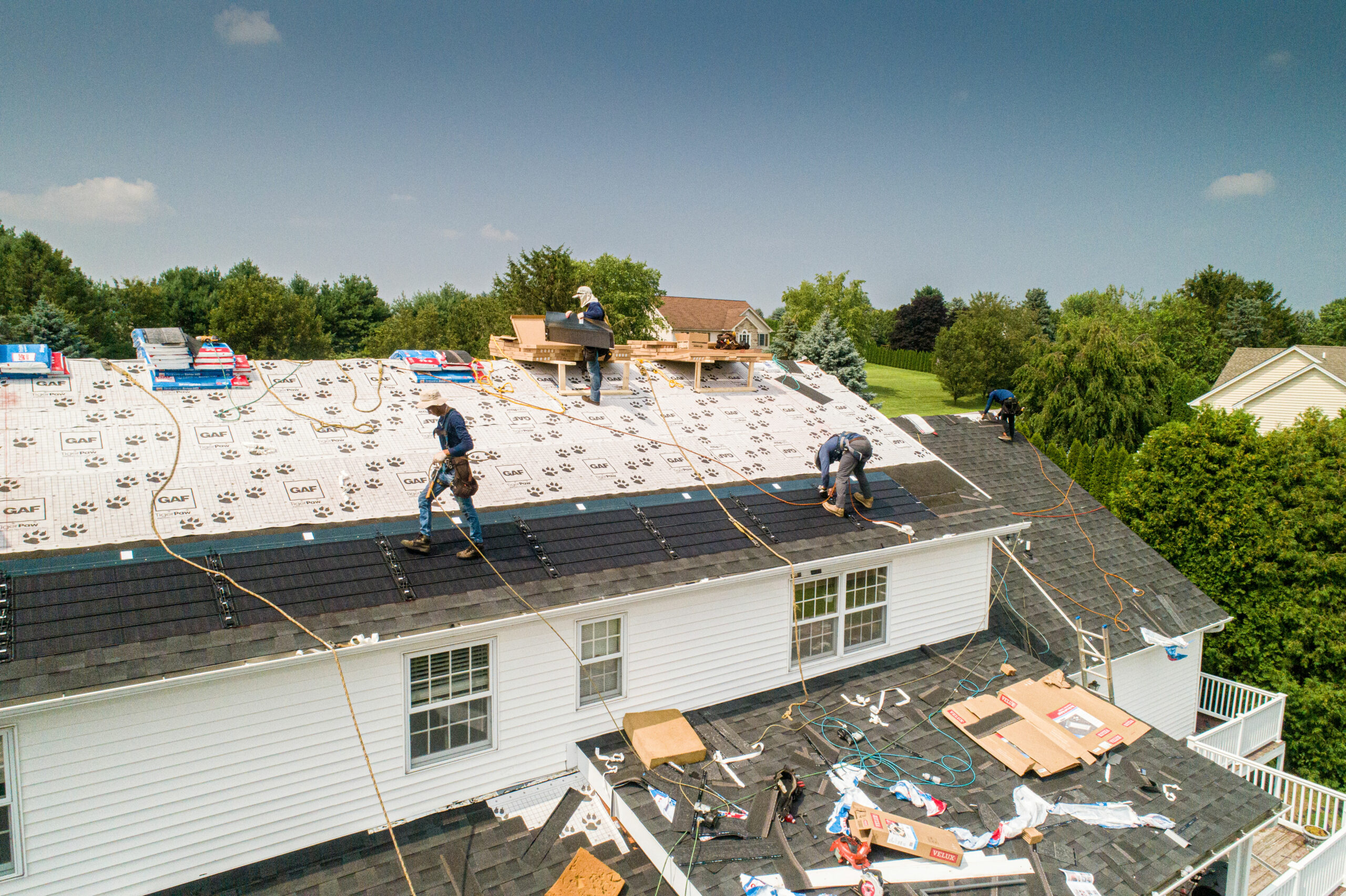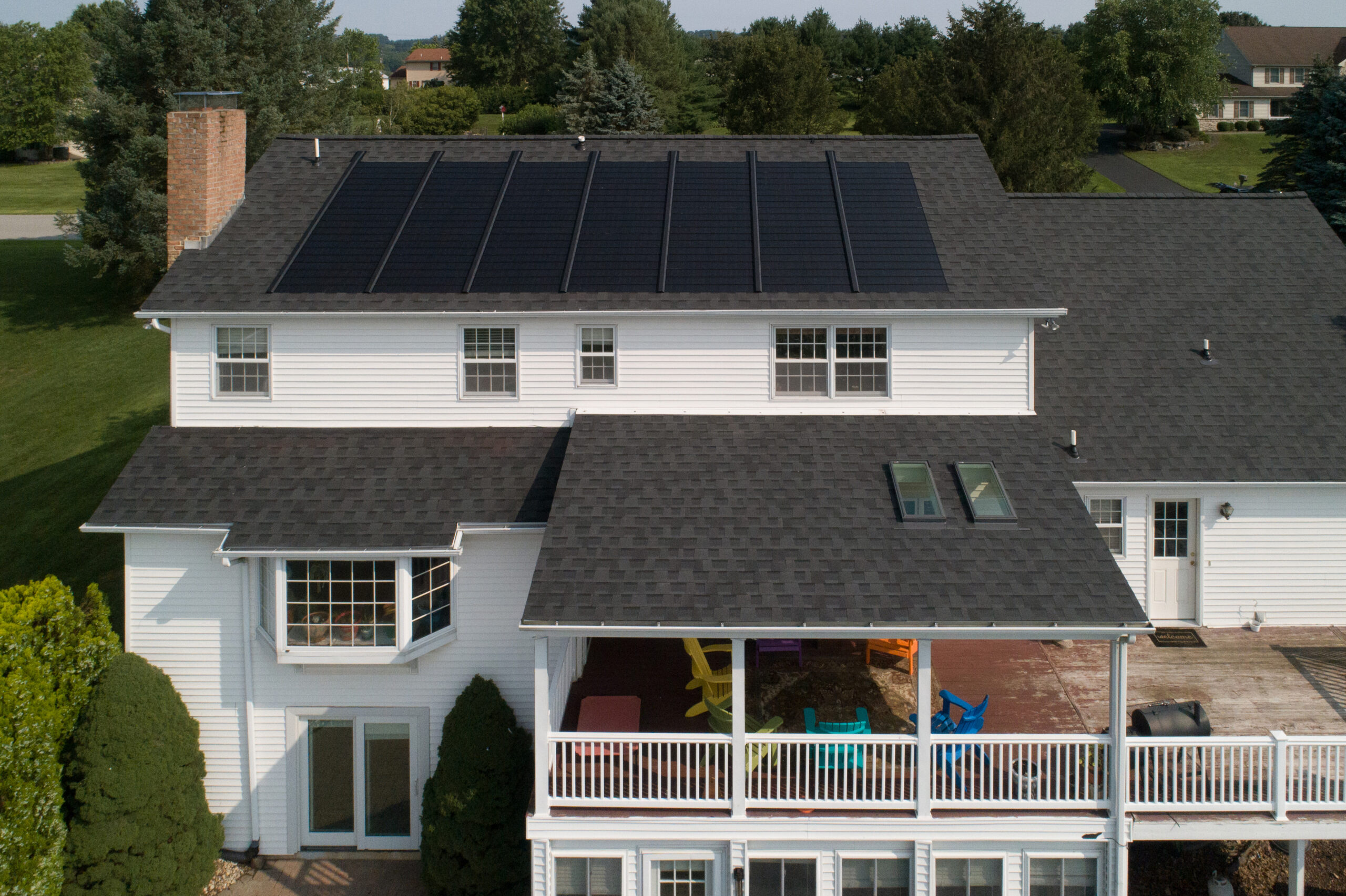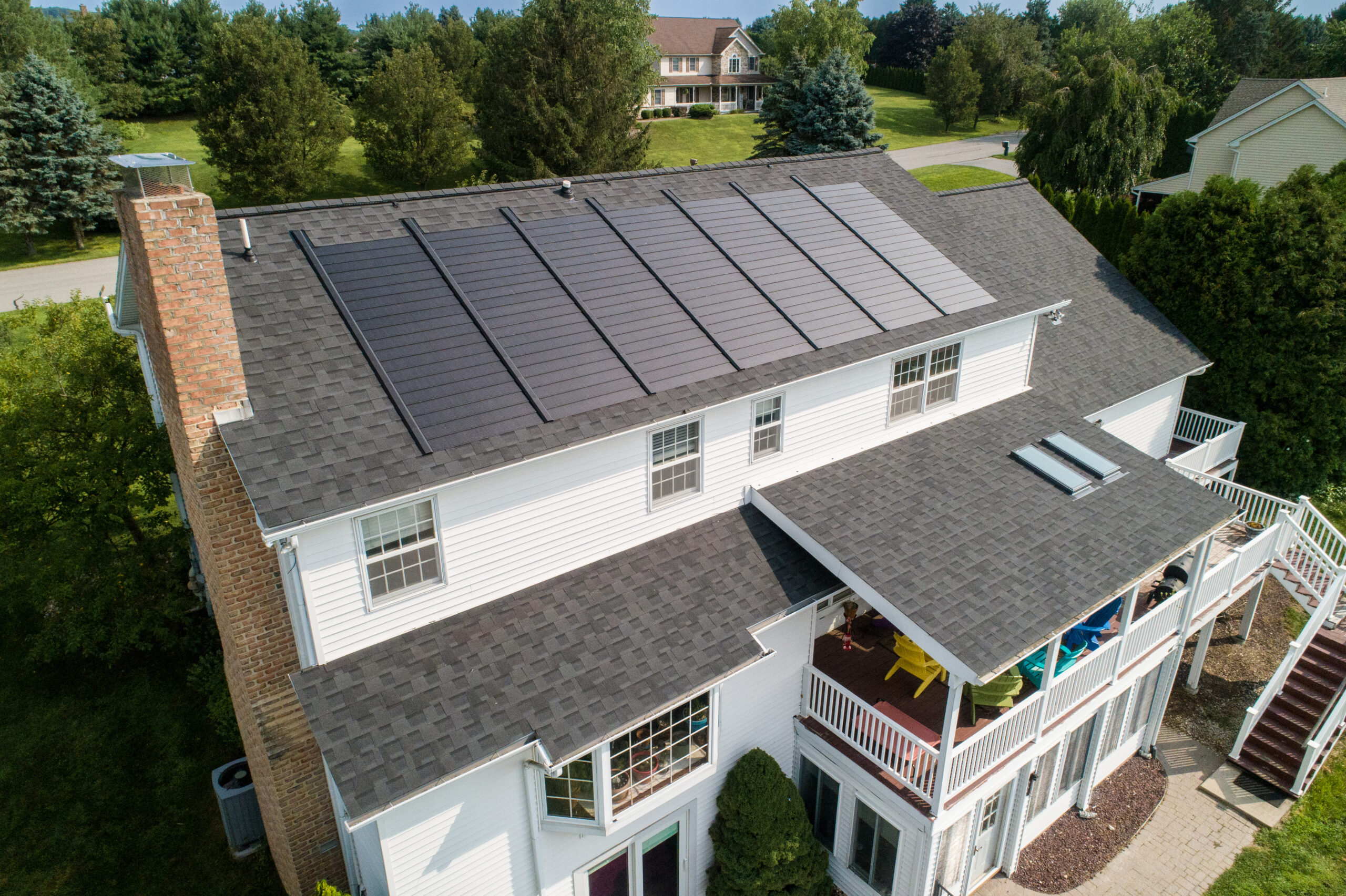 FLAT ROOFING
Holencik specializes in repair and replacement of flat, low-sloped roofing systems. Don't wait until you are forced to take action. We'll provide you with a free roof evaluation so you can make a thoughtful, educated decision on your flat roof system. As part of our evaluation report, you will get an estimated life expectancy of your flat roof. Planning for replacement of your roof is better than waiting for your roof to fail and eliminates the crisis expenses. See the 3 different types of materials we us below!
Duro-Last
Because of its excellent warranties, superior maintenance-free construction, and energy-saving qualities, the Duro-Last PVC roof system is the preferred roofing material for low-slope (flat) roofs in both commercial and residential settings.
Installed over the current roof
Saves on tear-off labor costs
Saves on disposal of old roof
Building will not be exposed to the elements
Best warranties
No charge for the 15-year, comprehensive warranty
There is no exclusion for ponding water
It is transferrable
World's coolest roof
Reflects up to 86% of the sun's rays
Approved by Energy Star
Saves up to 35% on energy costs
Installed by professionals
Can only be installed by contractors who have received extensive training
Inspected by a Duro-Last factory representative after installation
Rubber/epdm
EPDM (ethylene propylene diene terpolymer) offers a proven history of performance based on superior flexibility, elongation, UV, and hail damage resistance. EPDM is ideal for buildings in northern climates. Dark-colored EPDM helps save heating costs and white EPDM helps save cooling costs.
Acrylabs
AcryLabs is the roofing systems leader in the production of 100% acrylic elastomeric coatings and fluid-applied roof systems. This system is a fluid applied, seamless, fully adhered membrane. It is self-flashing and adheres to virtually all existing roof surfaces, including EPDM, Asphalt (BUR) and Metal. AcryLabs includes the most technologically advanced polymeric components, which have been proven in the harshest environments.