Shingle Selection
Architectural Shingles – 50 yr Lifetime Timberline High Definition Shingles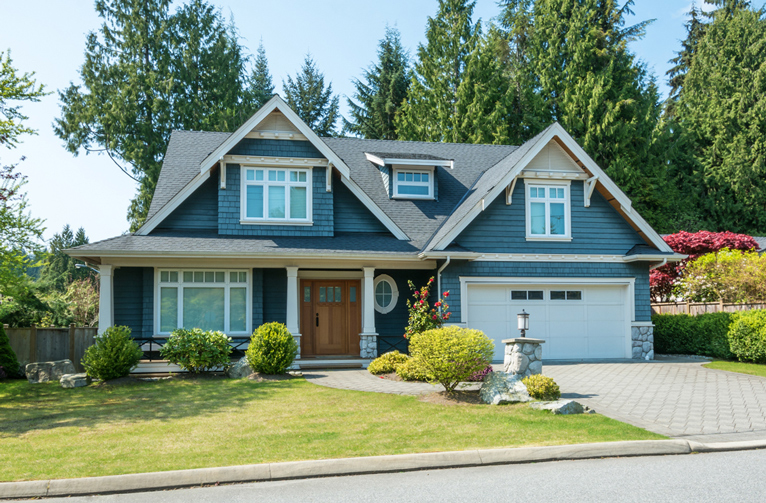 Our most popular shingle option offers a 50 year warranty, great style, and a variety of options.
3 Tab Shingles – Royal Sovereign Shingles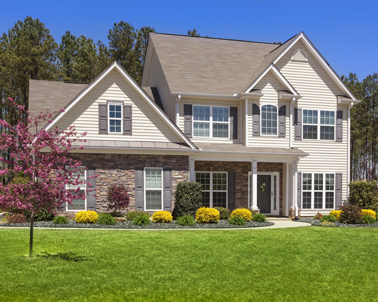 An economy option that offers a 25 year warranty is perfect for garages, sheds, and small roofing projects.
Designer Shingles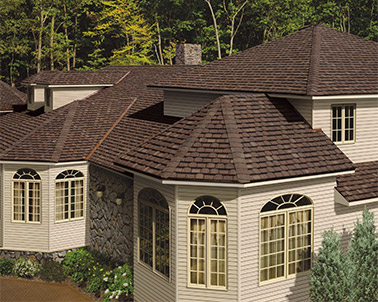 With a 50 year warranty, these high end shingles add style to your new roof.
Holencik Exteriors performs quality slate repairs using the bib method when restoring sliding slates or replacing cracked and missing slates on your home.
If you would like to see your slate roof restored to its natural beauty, Holencik Exteriors can perform slate repairs and restoration all at once or gradually. When you call to schedule your inspection, ask about our maintenance contracts and budgeted restoration services.
Check out this video to see the proper method of repairing slate.
Slate Roof Maintenance
Annual/Semi-Annual Maintenance Plan
Give yourself peace of mind by signing up for our yearly Slate Roof Maintenance Plan. Holencik employees will stop by once a year to inspect your slate roof for any issues. If we find any issues, you will be notified and can plan for repairs. We also offer budgeted gradual slate roof restoration. Gutter cleaning can also be included with annual or semi-annual inspections
Painting metal valleys and ridge roll
Prevents rusting through of metal valleys and ridge roll
Increases your home's curb appeal
We use traditional Tinner's red or green
Copper flashings are not painted
Copper Repairs
Snow Catchers
Sliding snow can cause damage to landscaping, gutters and lower roofs. Snow catchers protect against these issues as well as offer protection when walking under snow-covered roofs.
Cast Aluminum
Brass
Original if available