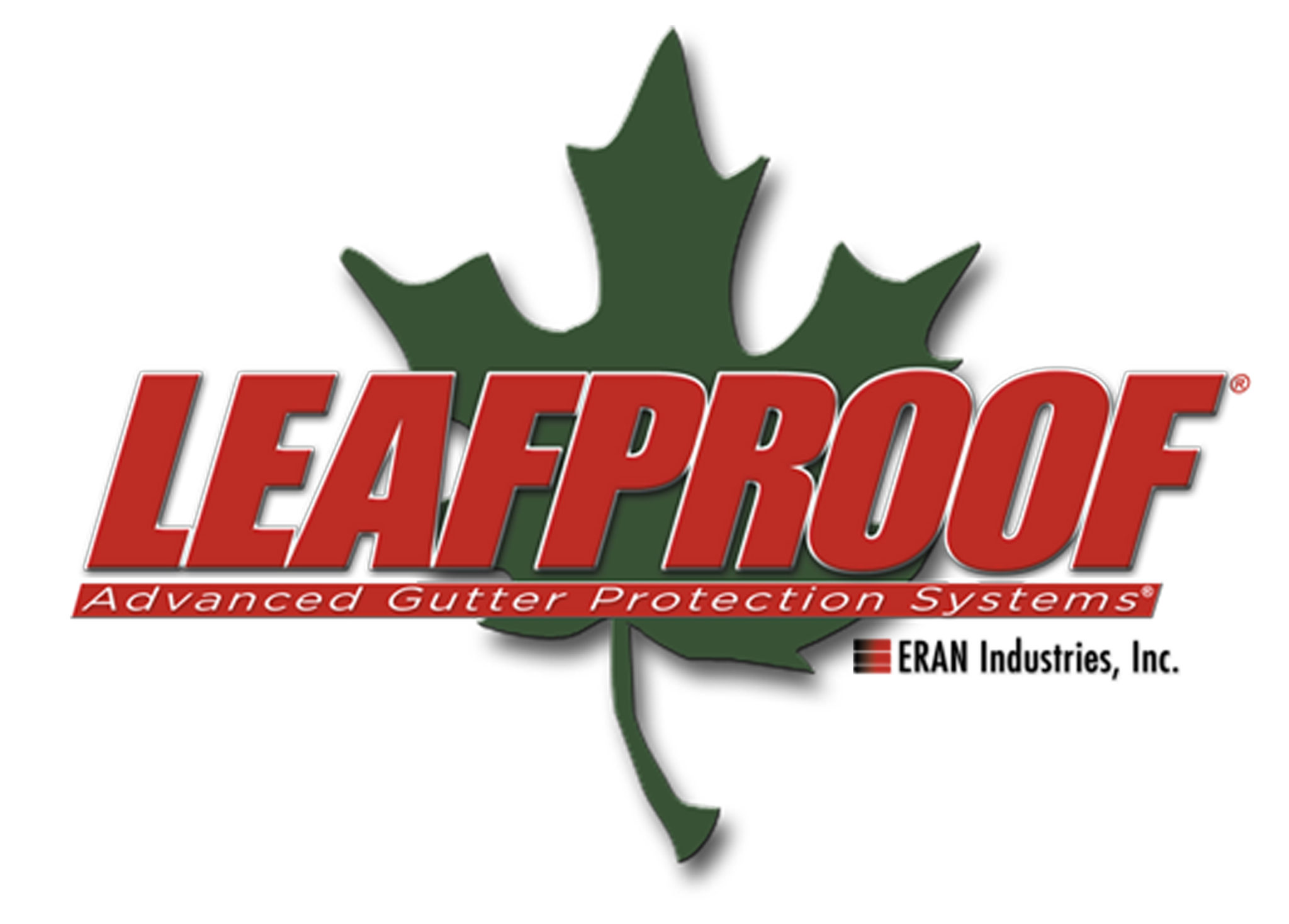 When rain hits your roof, no matter how steep it is, the water simply flows down off of the shingles, onto the drip edge (a metal strip installed under the shingles), and into the back of the gutter. The reason that the front of the gutter is approximately 4 inches from the back is to give water carrying capacity to the gutter and to allow space for the gutter to collect areas of concentrated water flow. Leafproof® was designed with this in mind.
There is an "S" curve that runs the length of each 4-foot piece of Leafproof, giving the piece an "upper" and "lower" section. This "S" curve is a natural bending point, which allows the installer to custom fit the upper section of Leafproof® to match the pitch of your roof, enabling the lower section to remain relatively flat. Water flowing off the roof will follow the contour of the "S" curve slowing the speed of the water flow.
The water adheres to the contour of the "nose" of Leafproof allowing it to flow down and backwards into the water channel, falling into the gutter and out the downspouts. The scientific principle that allows the flow of water to "adhere" to the contour of Leafproof and flow backwards is called surface tension.
Blends in with your gutters for that "finished look"
Rain enters gutters, even in the heaviest downpour
Leaves and debris are carried away by the wind or washed away by the rain
Adapts to the pitch of your roof
Prevents your gutters & downspouts from clogging
Eliminates the hazardous duty of cleaning out your gutters
Prevents water damage to your overhangs, siding and foundation
Manufactured of .024 aluminum to give it greater strength
Available in 9 colors of aluminum
Also available in 23 gauge copper
Lifetime material warranty
Factory trained and certified installers