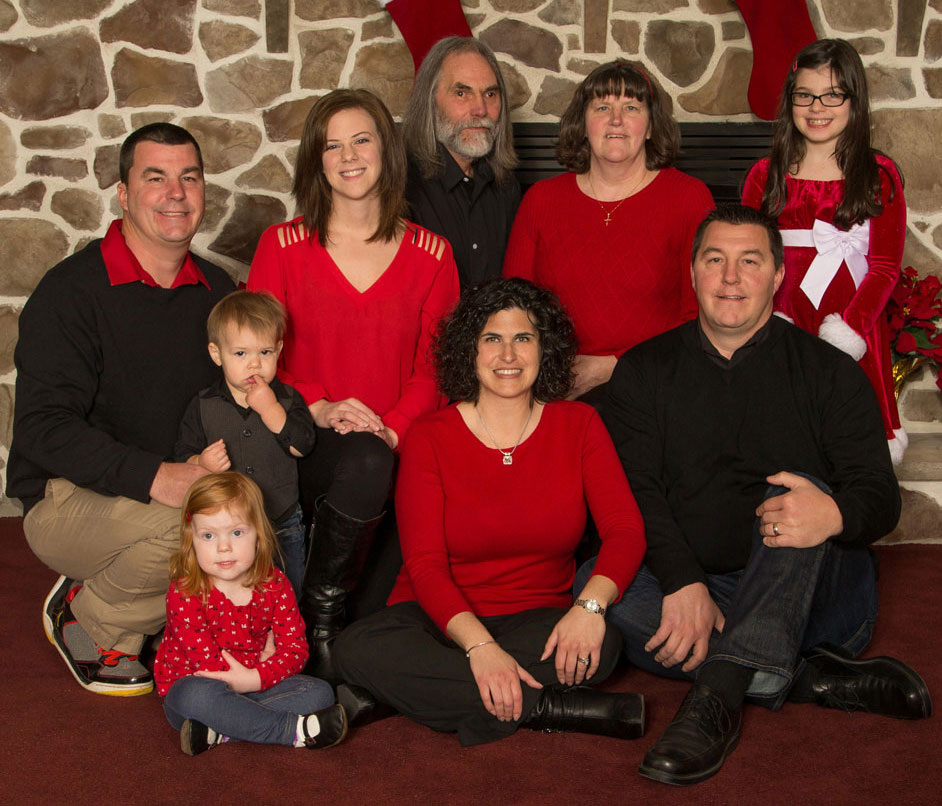 Our family owned and operated company is committed to serving your family's roofing needs as if your home were our home.
The Story of Holencik
Holencik Exteriors was founded in 1980 by Mark L. Holencik. At that time it was named Mark L. Holencik General Contractor. Mark was 25 years old and had 8 years of experience in many different trades. He was equipped with a few hand tools, a ladder and a pickup truck. In a little over 35 years we have added two more businesses, Holencik Gutters and Holencik Insulation. The Holencik name is synonymous with integrity, reliability and professionalism.
1996 was a crucial year for Mark in deciding which direction to take the company. He made the decision to perfect the trade of roofing and solely perform that trade. Mark's younger son, Adam, graduated from High school in 1996 and began working full time with his father. They both enjoyed installing roofs and discovered that they made a great team. Eventually, Adam became a journeyman roofer. He was skilled in not only shingle roofing but in flat roof installation and slate roof repair as well.
Mark's older son Jesse spent some time on the roof with Mark when he was younger. When he graduated from East Stroudsburg University in 2000 Mark approached Jesse with the idea of working in the family business. They both agreed that an administrative/sales role would suit him well.
2002, Holencik Roofing had been using sub-contractors to do all of the gutter installation and repair work. At that time, believing that a high standard of quality workmanship should be paramount, Mark invested in a gutter machine of his own. A crew of workmen was created to focus on installation of seamless gutters and gutter protection systems.
The structure of the business has developed and morphed over the years to continue to meet the needs of customers and employees. In 2009, when Mark felt the business had been firmly established and there were enough people invested in its success, he decided to take on the challenge of starting a new company called Holencik Insulation. Jesse became the General Manager of Holencik Roofing and Mark focused his efforts to grow the Insulation business. Then in 2013, Jesse became a partner with Mark and the company had grown enough to become two separate companies: Holencik Roofing and Holencik Gutters.
In 2013 Jesse's wife Jolynn came on board to fill the available sales position. She left her job at Majestic Athletic after 10 years. Her sales experience was a perfect fit for the job. In mid- 2014 the office manager position became available so Jolynn transitioned into that role.
The company has grown to be well respected in the industry without compromising Mark's original goals. He wanted to create a business to support his family and make it successful enough to be handed down to his children. He also wanted to establish the business is such a way to provide a wide variety of benefits to his employees to share with and to help support their families. In doing so this would give them a rewarding career and job security.